The Happy Garden ~ Best Friends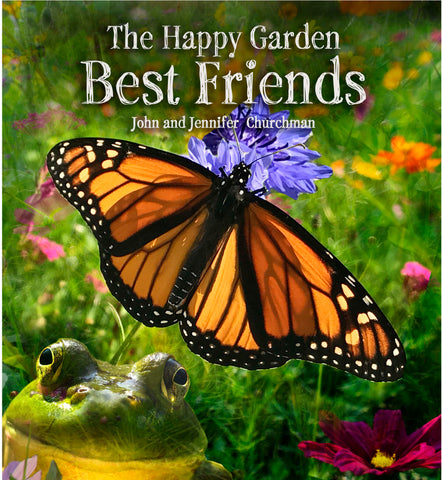 The Happy Garden ~ Best Friends
By John and Jennifer Churchman
SPECIAL AUTHOR SIGNED EDITION
This special edition book, The Happy Garden~Best Friends, is signed by both author and illustrator Jennifer and John Churchman 
The Garden is calling, let's go see what it has to say...
A new storybook in The Happy Garden Series
By John and Jennifer Churchman
Follow the story of a little frog named Oliver and baby caterpillar Flora as she makes her transformation into a beautiful monarch butterfly. Watch their journey unfold in this heartwarming tale of friendship, and unconditional love while growing up in The Happy Garden.
This is a high-quality, 44-page hardcover, full-color book.
The book can also be personalized if you wish. Please put personalization in the "notes" section at checkout or email us at john@brickhousestudios.com  Thank you. John
Single, 2PK, 5PK available. Free Shipping.
---